Data Consent Policy
Your privacy is very important to us, and we take it seriously. Please read our Data Consent information below and let us know if you have any questions or other feedback regarding it.
Advertising
Many of our apps use advertising to provide the content free of charge. When you use these apps your device automatically sends certain information to our advertising partner AdMob. This information includes, for example, the name of the app, the device type, and the advertising ID.
The information gathered is used to provide relevant ads based on user interests and behavior associated with that particular advertising ID.
AdMob
AdMob is an advertising service provided by AdMob Google Inc. Please read this overview of how they use information from sites or apps that use their services.
Personal Data collected: Unique device identifiers for advertising. For example, Google Advertiser ID or Apple ID For Advertising. 
Place of processing: United States
Opting out
To opt out of our particular advertising services, please follow the "Opt Out" link for the respective service above. For instructions to opt out of all interest-based ads on your device, please visit https://www.networkadvertising.org/mobile-choice.
Owner and data controller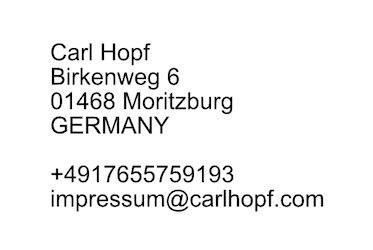 Analytics
Most of our apps use analytics (usage data) in order to understand how users engage with our apps and how to improve them. When you use these apps your device automatically sends certain information to our analytics partner Google Analytics. The information gathered information includes, for example, the device type, the session length, and interactions with various user interface elements (buttons) in the game.
The analytics data collected is anonymous and is not personal data. At first startup of an app we generate a random unique identifier which does not contain any personal information, and cannot be used to uncover any such information
Types of Data collected
Among the types of Personal Data that this Application collects, by itself or through third parties, there are: Precise location permission (continuous), Approximate location permission (continuous), Storage permission, Phone permission, Cookies, Usage Data and unique device identifiers for advertising (Google Advertiser ID or IDFA, for example).
Complete details on each type of Personal Data collected are provided in the dedicated sections of this privacy policy or by specific explanation texts displayed prior to the Data collection.
The Personal Data may be freely provided by the User, or, in case of Usage Data, collected automatically when using this Application.
All Data requested by this Application is mandatory and failure to provide this Data may make it impossible for this Application to provide its services. In cases where this Application specifically states that some Data is not mandatory, Users are free not to communicate this Data without any consequences on the availability or the functioning of the service.
Users who are uncertain about which Personal Data is mandatory are welcome to contact the Owner.
Any use of Cookies – or of other tracking tools – by this Application or by the owners of third-party services used by this Application serves the purpose of providing the service required by the User, in addition to any other purposes described in the present document and in the Cookie Policy, if available.
Users are responsible for any third-party Personal Data obtained, published or shared through this Application and confirm that they have the third party's consent to provide the Data to the Owner.
Mode and place of processing the Data
Methods of processing
The Data Controller processes the Data of Users in a proper manner and shall take appropriate security measures to prevent unauthorized access, disclosure, modification, or unauthorized destruction of the Data.
The Data processing is carried out using computers and/or IT enabled tools, following organizational procedures and modes strictly related to the purposes indicated. In addition to the Data Controller, in some cases, the Data may be accessible to certain types of persons in charge, involved with the operation of the site (administration, sales, marketing, legal, system administration) or external parties (such as third-party technical service providers, mail carriers, hosting providers, IT companies, communications agencies) appointed, if necessary, as Data Processors by the Owner. The updated list of these parties may be requested from the Data Controller at any time.
Place
The Data is processed at the Data Controller's operating offices and in any other places where the parties involved with the processing are located. For further information, please contact the Data Controller.
Retention time
The Data is kept for the time necessary to provide the service requested by the User, or stated by the purposes outlined in this document, and the User can always request that the Data Controller suspend or remove the data.
Questions
If you have any question concerning our usage of personal data please contact us via email